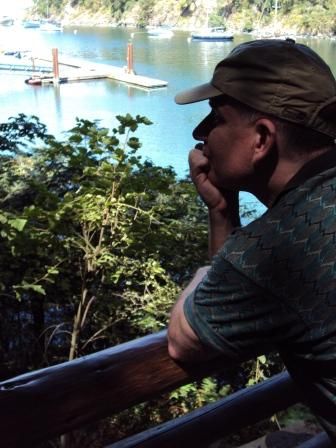 Kenneth Grigg: By Request
Mr Grigg has a tremendous repertoire: he constantly reviews and revisits music, and is fascinated by the growth and development of pieces over time.
He loves performing by request, whether it be a popular song from the Twenties; a Bach partita which lasts thirty minutes; a piece usually played by beginning students—or any combination thereof.
Mr Grigg also learns repertoire which is new to him by request, and does entire programs of such repertoire (this really does require some time).

In this category, he has performed, among other things, a recital for a one hundredth birthday celebration, involving requests from J.S. Bach to Cole Porter to Stephen Sondheim; a costumed masque with seventeenth-century harpsichord pieces; and a coffeehouse with two hour-long sets of improvisation.
Mr Grigg has done various groups on recitals in which he asked the audience for suggestions/requests for favorite tunes; he is also currently preparing a recital with a menu of various works from which the audience may select on the spot.

© 2018 by Kenneth Grigg Mr. Grigg is available for performances, coaching, classes, musical direction, and lectures. Contact:
info@kennethgrigg.com
.